XD Darkride Experience Pier Park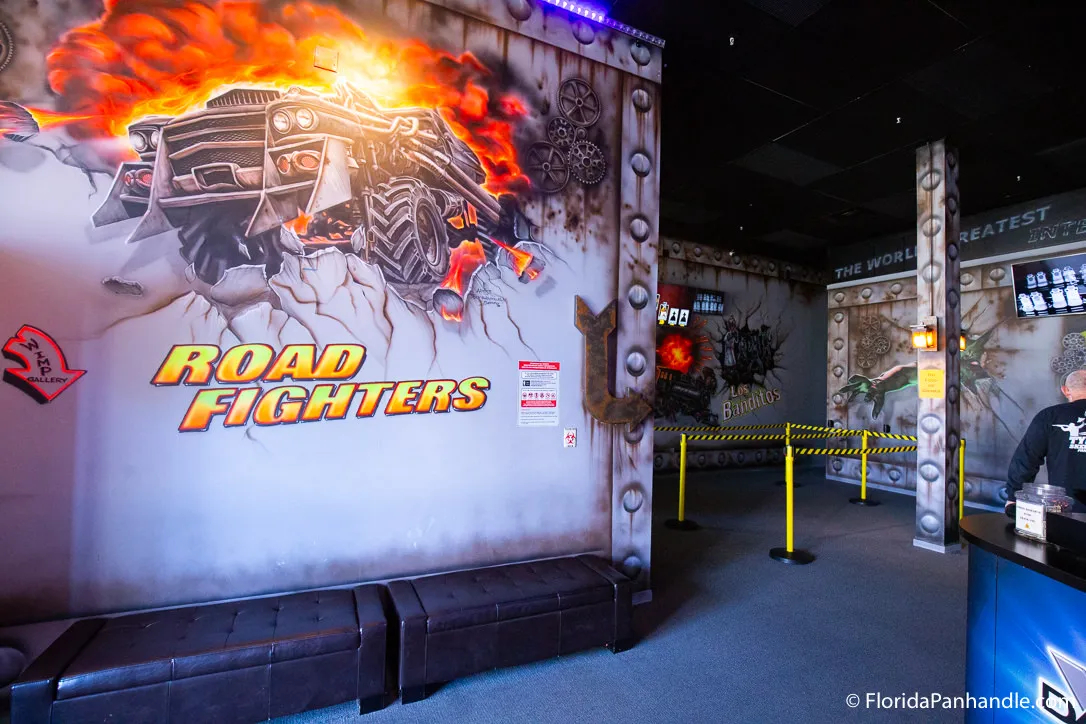 Pier Park in Panama City Beach, Florida, is home to XD Darkride Experience, an indoor virtual reality (VR) attraction that promises to take visitors on a thrilling ride. Here are four key aspects of the XD Darkride Experience that make it a must-visit for adventure seekers.
The Experience
The XD Darkride Experience is a 7D immersive attraction that combines motion, sound, and special effects with VR technology to create an adrenaline-pumping adventure. The ride takes visitors on a virtual journey through a post-apocalyptic world filled with zombies, robots, and other creatures that are out to get you. As you sit in a motion seat with a VR headset on, you'll feel every bump, turn, and blast as you shoot your way through hordes of enemies.
The attraction features four different experiences, each with its own storyline, characters, and challenges. Visitors can choose from Zombie Apocalypse, Robot Riot, Los Banditos, and Gigamon. Each experience lasts around 7-8 minutes, and the ride's intensity level can be adjusted to suit different age groups and preferences.
The Technology
The XD Darkride Experience uses state-of-the-art VR technology to create a realistic and immersive environment. The ride features high-definition 3D graphics, surround sound, and special effects like wind, smoke, and vibrations to make you feel like you're really in the game. The motion seats move in sync with the VR imagery, adding to the sensation of being in a real-life action movie.
The attraction uses VR headsets that are lightweight, comfortable, and easy to wear. The headsets have built-in headphones and microphones that allow you to communicate with other players in your group. The ride's software is updated regularly to keep the experiences fresh and exciting for repeat visitors.
The Safety Measures
Safety is a top priority at the XD Darkride Experience. Before the ride begins, visitors are given a safety briefing that explains how to use the equipment and what to expect during the ride. Each ride is monitored by trained staff members who ensure that visitors are safely secured in their seats and that the equipment is working properly.
The attraction follows strict hygiene protocols to ensure the safety and well-being of its visitors. The equipment and VR headsets are cleaned and disinfected after each use, and hand sanitizer stations are available throughout the attraction. Visitors are required to wear masks during the ride, and the number of visitors allowed in each experience is limited to ensure social distancing.
The Accessibility
The XD Darkride Experience is accessible to visitors of all ages and abilities. The attraction's motion seats have adjustable safety harnesses and can accommodate riders up to 350 pounds. The VR headsets are adjustable to fit different head sizes and can be worn over glasses. Visitors with mobility issues can still enjoy the experience as the attraction is wheelchair accessible.
The attraction offers group rates and party packages, making it a popular destination for birthdays, corporate events, and family gatherings. Visitors can purchase tickets online or at the attraction's ticket booth. The XD Darkride Experience is open seven days a week, with extended hours during peak seasons.
In conclusion, the XD Darkride Experience at Pier Park is an exciting and immersive attraction that offers a unique thrill ride experience for visitors. With its state-of-the-art VR technology, safety measures, and accessibility, it's a must-visit for anyone looking for an adrenaline-pumping adventure. Whether you're a seasoned gamer or a first-time visitor, the XD Darkride Experience is sure to leave you wanting more.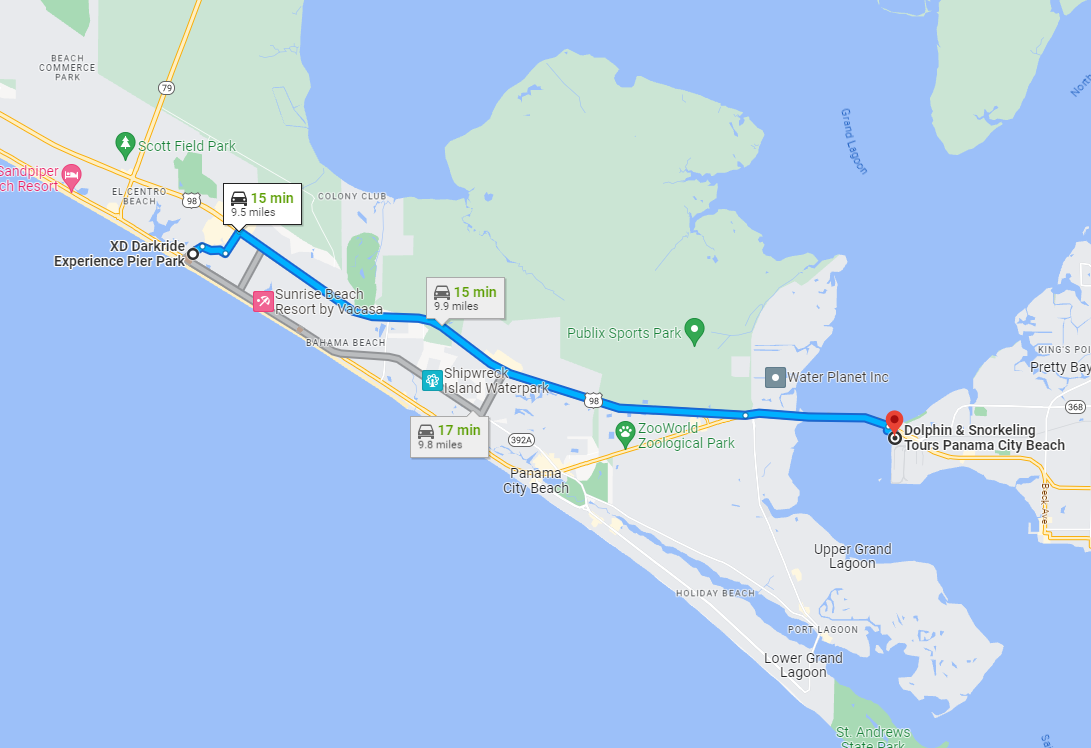 Address
5505 Sun Harbor Rd Suite 99, Panama City, FL 32401, United States
Hours
Monday – Sunday: 9.00 am to 6.00 pm