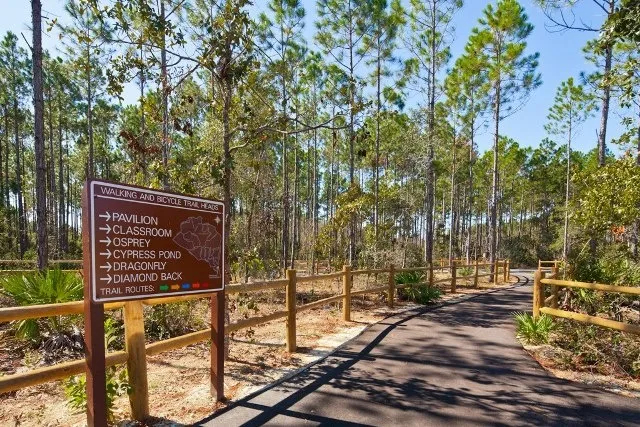 Conservation Park Panama City Beach is a stunning 2,900-acre natural oasis located in the heart of Panama City Beach, Florida. This park is a must-visit destination for anyone looking to explore the area's natural beauty and learn about the local flora and fauna. In this article, we will discuss Conservation Park Panama City Beach under four main headings: location and access, trails and activities, wildlife, and visitor information.
Location and Access
Conservation Park Panama City Beach is conveniently located just a few miles north of the city center. Visitors can easily access the park by car or bike, and parking is available at the park's entrance. The park is open year-round and there is no admission fee.
Trails and Activities
Conservation Park Panama City Beach boasts an extensive network of trails that cover over 24 miles of pristine forests, wetlands, and dunes. These trails are suitable for hiking, biking, and horseback riding, and there are designated areas for each activity. The park's trails are well-marked and maintained, making it easy for visitors to explore the park on their own or join a guided tour.
In addition to hiking and biking, there are many other activities that visitors can enjoy at Conservation Park Panama City Beach. The park has several picnic areas, playgrounds, and fishing ponds. There are also educational programs and events offered throughout the year, including birdwatching tours, nature walks, and stargazing events.
Wildlife
Conservation Park Panama City Beach is home to a diverse array of wildlife, including many species of birds, reptiles, and mammals. Visitors can spot ospreys, bald eagles, and other birds of prey soaring above the treetops, or watch turtles and alligators basking in the sun along the park's wetland trails.
The park is also a critical habitat for the endangered Choctawhatchee beach mouse, a small rodent that lives in the sand dunes along the park's coastline. Visitors can learn more about the beach mouse and other local wildlife at the park's educational exhibits and ranger-led programs.
Visitor Information
Before visiting Conservation Park Panama City Beach, it's important to keep in mind a few things. First, visitors should be prepared for the Florida heat and humidity, especially during the summer months. Be sure to wear comfortable clothing, bring plenty of water, and take breaks as needed.
Additionally, visitors should respect the park's rules and regulations. Pets are not allowed on the park's trails, and visitors should stay on designated paths to protect the park's fragile ecosystem. Finally, visitors should be aware of any park closures or changes to hours of operation, especially during hurricane season.
Conclusion
Conservation Park Panama City Beach is a natural treasure that offers visitors a unique opportunity to explore Florida's stunning natural beauty. With miles of well-maintained trails, diverse wildlife, and a range of activities for visitors of all ages, this park is a must-visit destination for anyone in the Panama City Beach area. Whether you're a nature lover, an outdoor enthusiast, or just looking for a peaceful retreat from the hustle and bustle of city life, Conservation Park Panama City Beach is a place you won't want to miss.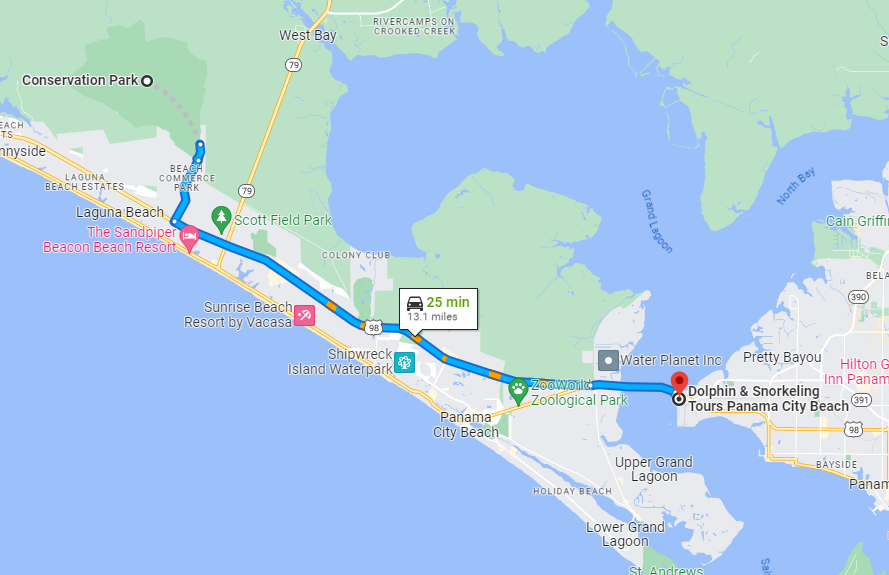 Address
5505 Sun Harbor Rd Suite 99, Panama City, FL 32401, United States
Hours
Monday – Sunday: 9.00 am to 6.00 pm