A Fascinating Destination for Ocean Lovers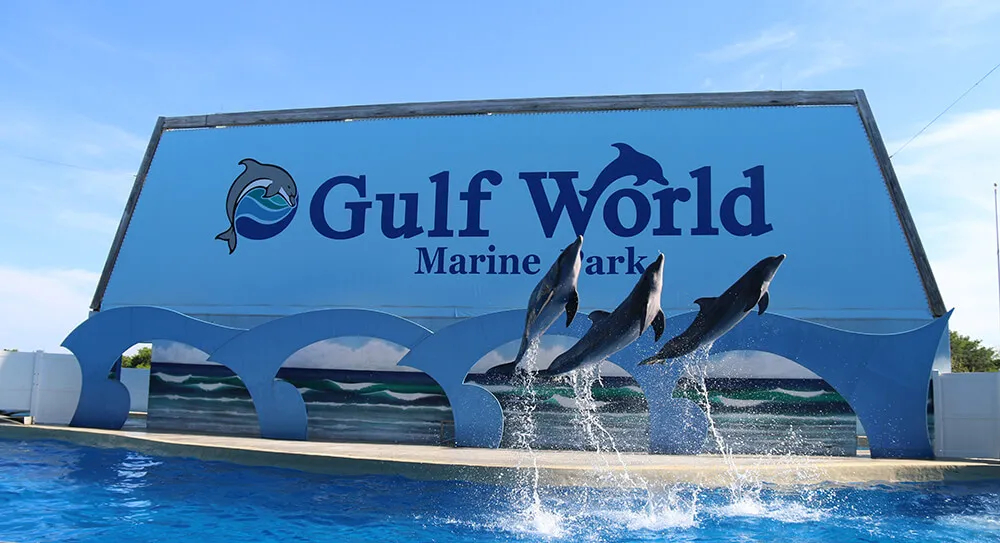 If you're planning a trip to the beautiful Panama City Beach in Florida, one attraction that should definitely be on your list is Gulf World Marine Park. This park offers an exciting opportunity to experience the wonders of the ocean and its inhabitants up close. In this article, we will discuss Gulf World Marine Park under four headings to provide a comprehensive understanding of the park and its attractions.
History and Overview
Gulf World Marine Park first opened its doors in 1969 as a small aquarium with a focus on the local marine life. Today, the park has grown into a full-fledged marine park that is home to a diverse range of marine creatures from all over the world. Visitors can expect to see dolphins, sea lions, sharks, and even penguins, among other species.
The park offers a range of activities, including daily shows and interactive experiences that allow visitors to get up close and personal with the animals. There are also opportunities for animal encounters and educational programs designed to teach visitors about marine life conservation.
Exhibits and Attractions
Gulf World Marine Park has a range of exhibits and attractions that provide an unforgettable experience for visitors of all ages. The park is divided into various sections, each showcasing different types of marine creatures. Here are some of the highlights:
Dolphin Discovery: Visitors can watch trained dolphins perform acrobatics and learn about these intelligent creatures.
Shark and Turtle Feeding: Watch the sharks and turtles being fed and learn about their unique behaviors and habitats.
Sea Lion Show: Watch sea lions perform tricks and learn about their behavior and habitat.
Penguin Habitat: See a colony of African Penguins and learn about their conservation status.
Stingray Bay: Visitors can feed and touch stingrays in this interactive exhibit.
Tropical Bird Show: A fascinating display of birds from around the world, showcasing their unique abilities and personalities.
Animal Encounters
Gulf World Marine Park offers visitors the chance to get up close and personal with some of its most fascinating inhabitants. There are several animal encounter programs available, including:
Dolphin Encounter: Visitors can interact with dolphins in shallow water and learn about their behavior and communication.
Swim with Dolphins: Visitors can swim with trained dolphins in a deeper pool, an experience that is sure to be unforgettable.
Sea Lion Encounter: Visitors can get up close and personal with sea lions and learn about their behavior and habitat.
Ray Encounter: Visitors can feed and touch stingrays in a hands-on encounter.
Educational Programs
Gulf World Marine Park is committed to educating visitors about marine life and conservation efforts. The park offers several educational programs, including:
Animal Care Internship: A program designed for students interested in pursuing a career in animal care and conservation.
Marine Science Field Trip: A field trip designed for students in grades K-12, providing an opportunity to learn about marine life and conservation.
Sea Turtle Conservation Program: An initiative to protect and conserve sea turtles through research and educational efforts.
Conclusion
Gulf World Marine Park is a must-visit destination for anyone interested in marine life and conservation. With its range of exhibits, attractions, animal encounters, and educational programs, there is something for everyone at this fascinating park. So, if you're looking for a fun and educational experience, be sure to add Gulf World Marine Park to your itinerary.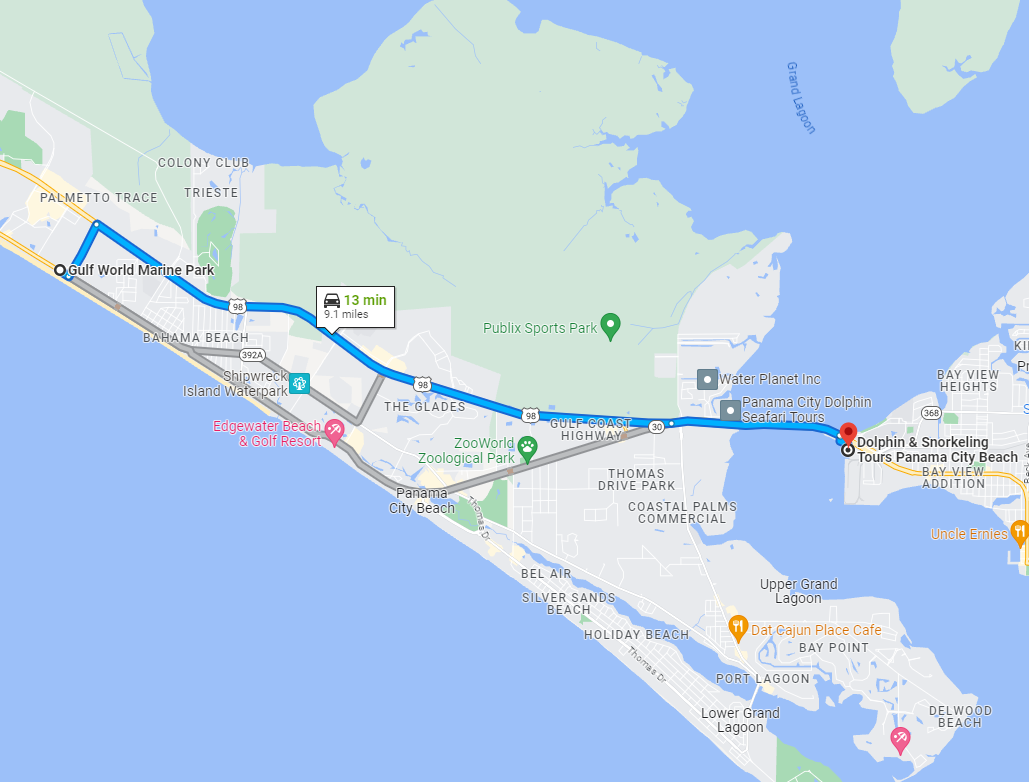 Address
5505 Sun Harbor Rd Suite 99, Panama City, FL 32401, United States
Hours
Monday – Sunday: 9.00 am to 6.00 pm