The most popular parks in the Florida Panhandle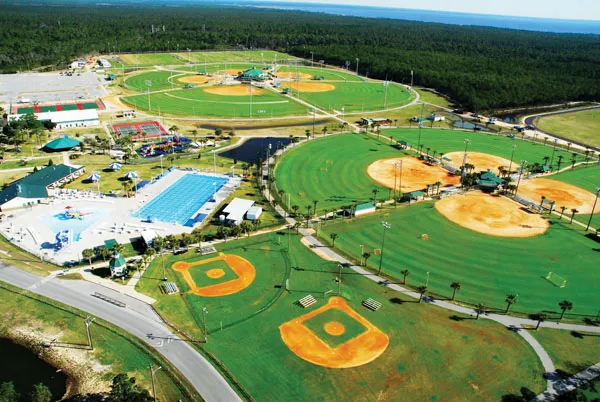 Frank Brown Park is one of the most popular parks in the Florida Panhandle, located in Panama City Beach. The park is a multi-purpose recreational facility with a wide range of amenities that cater to all ages and interests. In this article, we will take a closer look at this impressive park, and explore what makes it a must-visit destination.
Location and History
Frank Brown Park is located on the west end of Panama City Beach, right off of Highway 98. The park is named after Frank Brown, who served as Mayor of Panama City Beach for 26 years. The park was built in 1999 on a 200-acre plot of land that was previously used for military purposes. Since its opening, the park has become a popular destination for locals and visitors alike.
Sports Facilities
Frank Brown Park offers a variety of sports facilities for both amateur and professional athletes. The park has 9 softball and baseball fields, 4 soccer fields, and 4 multi-purpose fields. There are also 10 tennis courts, 4 basketball courts, and a skate park. The facilities are well-maintained and often host regional and national tournaments. The park also has a fitness center with cardio and weight equipment, making it an ideal place to stay active and healthy.
Aquatic Center
The Frank Brown Park Aquatic Center is one of the highlights of the park. The center features a heated indoor pool, a heated outdoor pool, a splash park, and a lazy river. The pools are open year-round, making it an ideal destination for families, especially during the colder months. There are also swimming lessons and water fitness classes available for those who want to improve their skills or stay active.
Community Events
Frank Brown Park hosts several community events throughout the year, such as concerts, festivals, and sporting events. The park has an amphitheater that can accommodate up to 4,000 people and is used for concerts and other performances. The park also hosts the Gulf Coast Jam, an annual country music festival that attracts thousands of visitors. In addition, the park hosts the Emerald Coast Cruizin' Car Show, a four-day event that features classic cars and hot rods.
Amenities
Frank Brown Park has a variety of amenities that make it a great place to spend the day. There are several picnic areas with grills and tables, as well as playgrounds for children. The park also has a dog park, making it a great place to bring your furry friends. The park has ample parking, and admission is free, making it accessible to everyone.
In conclusion, Frank Brown Park is a versatile destination that offers something for everyone. From sports facilities to community events, there are plenty of things to see and do at the park. Whether you're a local or a visitor, Frank Brown Park is a must-visit destination in the Florida Panhandle.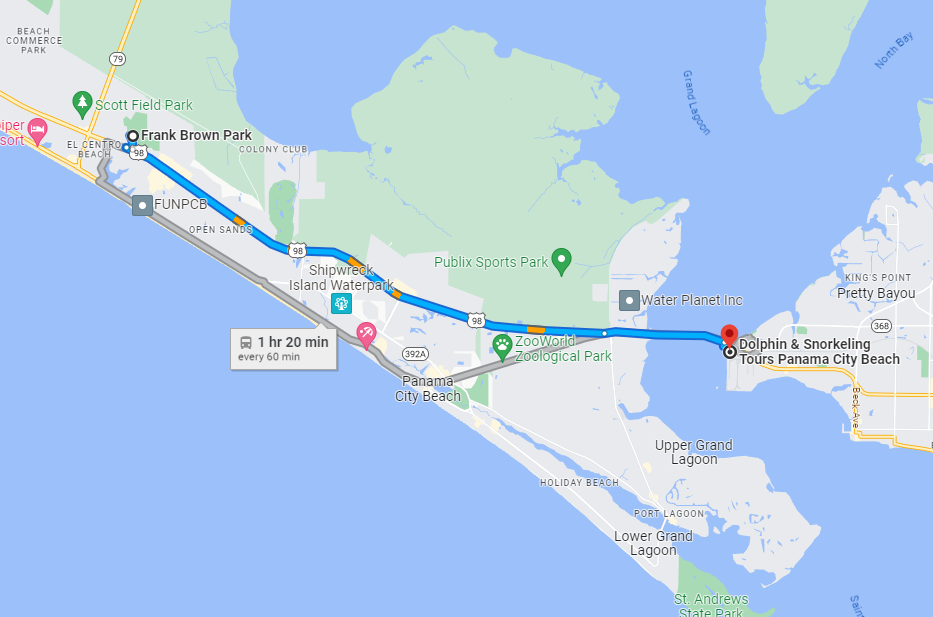 Address
5505 Sun Harbor Rd Suite 99, Panama City, FL 32401, United States
Hours
Monday – Sunday: 9.00 am to 6.00 pm