Panama City Beach Dolphin Tours
Come and experience the wonderful world of dolphin watching in  Panama City Beach, Florida and explore your dreams of swimming with the dolphins. Jump in the water and experience dolphins up close and personal as they show their curiosity about knowing who you are!  Watching the dolphins play and the experience of being close to them will make lifetime memories for you and your family.
PANAMA CITY BEACH DOLPHIN TOURS
The waters around Shell Island are home to a large group of bottlenose dolphins. Dolphin & Snorkeling Tours Panama City Beach brings these magnificent marine mammals in their natural habitat to you like home.
Explore The Beach and waters of shell island
The chance to watch wild bottlenose dolphins in their natural habitat is a great opportunity to create unforgettable holiday memories of Panama City Beach. Therefore, we are pleased to invite visitors to join us on one of our Panama City Beach Dolphin Tours for a dolphin watch that will be the most important point of your visit to Panama City Beach.
Panama City Beach is home to one of the world's largest bottlenose dolphin populations, iconic grey dolphins that most people know from television, movies, and sea parks. The dolphins of the Gulf Of Mexico are wild animals, but they are accustomed to the existence of humans, and boaters in the Gulf and routinely find themselves among a group of swimming humans.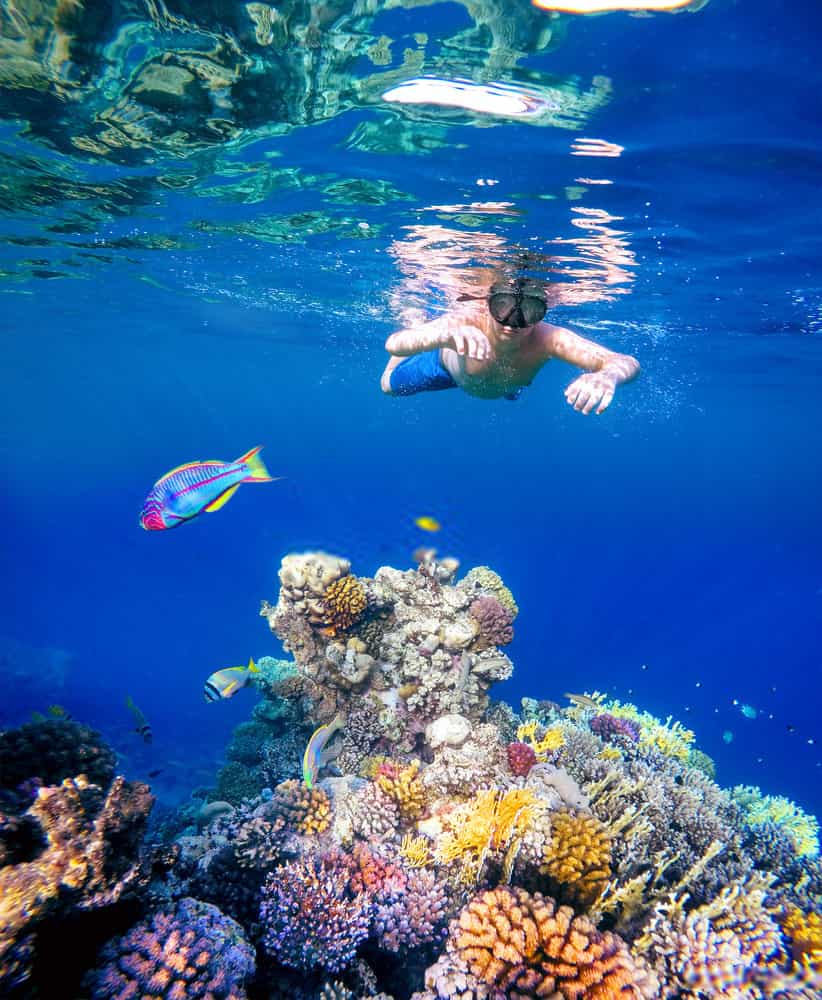 Private GROUP PANAMA CITY BEACH DOLPHIN TOUR
Our Panama City Beach Dolphin Tours are limited to six passengers per trip. This allows our guests to explore the Gulf Of Mexico comfortably, easily interact with the tour captain and take a closer look at the dolphins. You can take photos, take videos, and ask any questions you want as your captain can get the tour boat as close to the dolphins as possible. We do acknowledge and follow all rules and regulations regarding dolphins, including no touching.
You may have seen captive dolphins in a sea park, but it's much more interesting to watch these beautiful animals at home in their natural habitat of Panama City Beach when they're healthy and free. Although the behavior of wild dolphins is unpredictable and cannot be guaranteed on every journey, our tour captains have years of experience in the waters of the Gulf Of Mexico, St. Andrews Bay and Lower Grand Lagoon. They know where dolphins are likely to be found, and our captains are doing everything they can to make sure you are having a good time. In most rounds, dolphins jump, play games, search for food and communicate with each other.
SHELL ISLAND & Panama City Beach
A dolphin tour is also a great sightseeing opportunity. All tour boats leave from the marina, boat ramp or dock of your choice. St Andrews State Park in Lower Grand Lagoon, or one of the many other spots available to the public and closest to your location, for your convenience will be the rendezvous point. Then, you will travel south to Shell Island, and on through "the pass" to the Gulf of Mexico. You can view all the activity on this busy part of the bay and see seabirds and perhaps a sea turtle while keeping a sharp eye open for dolphins.
Join us for a fun boat trip and the chance to see bottlenose dolphins, one of nature's most charismatic characters. Call (850) 630-1278 to book one of our Panama City Beach Dolphin Tours!
Dolphin & Snorkeling Tours Panama City Beach in Florida is located on Sun Harbor Road, Panama City, FL 32401. Dolphin & Snorkeling Tours Panama City Beach offers real time options and unbiased vacation advice to anyone taking a trip to Panama City Beach. If we do not have a tour that fits your needs or your schedule, we will find you one. That is our promise to you. One phone call is all it takes and you will be set up for any tour you like; Dolphin Tours, Snorkeling Tours, Sunset Cruises, Booze Cruises or Shell Island Adventures.
Among the services we offer are Gulf of Mexico Cruise, Dolphin Watching, Shell Island Cruises, Sunset Cruises, Snorkeling, Inshore Fishing Tour, Private Dinner Cruises, Upscale Chocolate & Champagne Dinner Cruises, Day and Night time trips for Special Occasions, Corporate Team – Construction Events, etc.
If you are a traveler who needs something new and wants to learn a fascinating part of the Gulf Of Mexico, get to know Dolphin & Snorkeling Tours Panama City Beach. We provide a unique journey and cultural experience you, your family and your friends. Our tours are designed to be private for  travelers who want to explore the beach, bay, lagoons and the Gulf without the hassle of the crowds.
Dolphin & Snorkeling Tours Panama City Beach, located in the heart of Panama City Beach, Florida, provides you with the ease of communication and quality customer service benefits. Providing the best available locations and bringing you unique sites to charm your tour experience is what we are all about.
Dolphin & Snorkeling Tours Panama City Beach is an Independent Panama City Beach-based Sight Seeing Tour service operator specializing in affordable private tours to discover the hidden beauty of St. Andrews Bay, Shell Island, Lower Grand Lagoon and The Gulf of Mexico on the beautiful Emerald Cost of the Panhandle of Florida.
With our amazing range of packaging specially prepared for excellent holiday tours in Florida, we offer you the opportunity to experience world-class Sea Tours.
Enjoy the best of summers with dolphins and explore the underwater world of Florida at the best price in the market.
Experience the strength, elegance, and speed of dolphins in their natural habitat – a truly amazing and spectacular sight to see!
Address
5505 Sun Harbor Rd Suite 99, Panama City, FL 32401, United States
Hours
Monday – Sunday: 9.00 am to 6.00 pm