Ideal destination for anyone who loves the outdoors and coastal attractions of Florida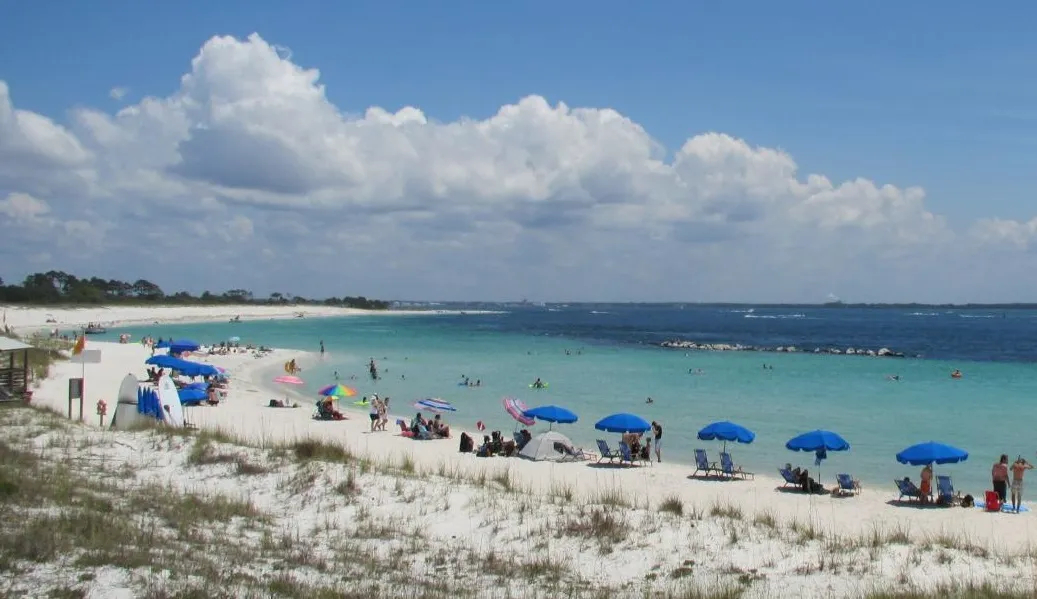 St. Andrews State Park is a beautiful and picturesque park located in Panama City, Florida. It is a popular destination for nature lovers and beachgoers, with plenty of activities to enjoy and sights to see. In this article, we will explore four key aspects of St. Andrews State Park.
Beaches
St. Andrews State Park boasts some of the most stunning beaches in Florida. The park has two main beaches – the Gulf Beach and the Grand Lagoon Beach. The Gulf Beach is the larger of the two and is located on the Gulf of Mexico. It offers crystal-clear waters and powdery white sand, perfect for swimming, sunbathing, and relaxing. The Grand Lagoon Beach, on the other hand, is located on the Grand Lagoon, which is a great spot for fishing and kayaking. The beach is smaller and quieter than the Gulf Beach, making it perfect for those who want a more peaceful experience.
Activities
St. Andrews State Park offers a wide range of activities for visitors to enjoy. One of the most popular activities is fishing, which can be done from the pier or the shore. Visitors can also rent kayaks, canoes, and paddleboards to explore the park's waterways. The park has several hiking trails that provide stunning views of the surrounding landscape, and wildlife enthusiasts can spot a variety of birds and animals, including dolphins and sea turtles. Other popular activities include swimming, snorkeling, and picnicking.
Camping
St. Andrews State Park offers a variety of camping options for visitors. The park has 176 campsites, including 60 full-hookup sites, 43 sites with water and electricity, and 73 primitive sites. The campsites are located in a wooded area and offer easy access to the park's amenities, including restrooms, showers, and laundry facilities. The park also has six rustic cabins that can accommodate up to six people each.
Amenities
St. Andrews State Park has several amenities that make it an ideal destination for families and groups. The park has a large picnic area with tables, grills, and a playground, perfect for a family gathering or a day out with friends. The park also has a snack bar that serves food and drinks, as well as a gift shop where visitors can purchase souvenirs and other items. The park has two boat ramps, making it easy for visitors to launch their boats and explore the waterways. The park also offers guided tours and educational programs for visitors of all ages.
In conclusion, St. Andrews State Park is a must-visit destination for anyone visiting Panama City, Florida. With its stunning beaches, a wide range of activities, camping options, and amenities, the park has something for everyone. Whether you're looking to relax on the beach, explore the waterways, or learn about the local wildlife, St. Andrews State Park is the perfect place to do it.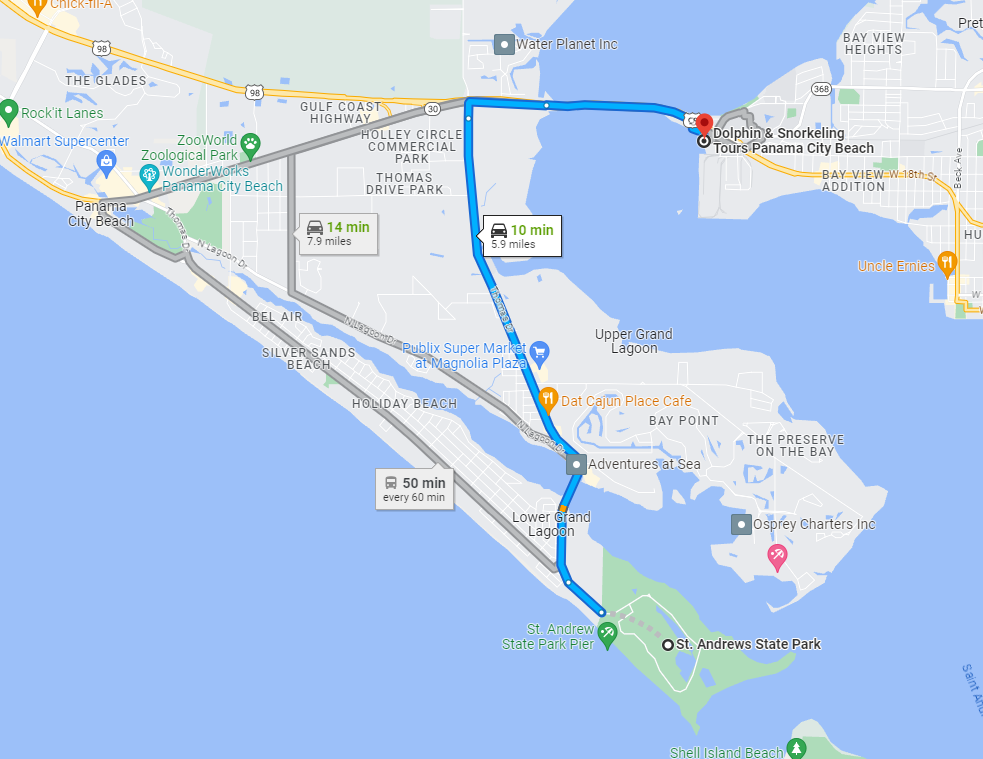 Address
5505 Sun Harbor Rd Suite 99, Panama City, FL 32401, United States
Hours
Monday – Sunday: 9.00 am to 6.00 pm