Panama City Beach Dolphin Tours – Getting on the Boat
You are going to love beautiful & Historic St. Andrews, where the REAL LOCALS hangout
Click the button to get your directions and travel times.
St Andrews Marina
1101 Bayview Avenue
Panama City, FL 32401
If you are near Pier Park, ALWAYs remember that Back Beach Road (HWY 98) will always be quicker for you no matter what the maps say.
Avoid Front Beach Road if Possible as it will always cost you extra time you do not want to waste in the car while on your vacation.
This location takes less time to travel to than any place you could embark on the beach (something most operators will not tell you).
Be on the look out for an email just before your trip ends. It will inform you of restaurants in St. Andrews that are less crowded, more local and have shorter wait times than any on the beach.
---

We look forward to hosting you on our boat!  Please arrive 15 minutes before the tour start time.
What to bring
Towels
Hats or other covers for sun protection (boat is partially covered)
Sunscreen
Your own snacks (there is room for your own cooler or you can use ours for convenience)
BYOB if you like (alcohol after snorkeling only, please)
We will provide
Iced bottled water
All Snorkel Gear
Instructional review from one of our guides
Safety briefing
Important
You must bring a photo ID for military discount
We will run boats rain or shine. If you are snorkeling, you are wet anyway. 🙂
Lightening in the area will cause cancellation during lightening storms and all monies will be refunded.
Likewise, if the captain feels the seas are too high due to high winds (20 mph or higher),
trip could be canceled due to land lubbers propensity to get sea sick, lol.
---
Please Follow These Travel & Parking Directions Closely
Your pick up point is the gazebo across from the Free Spirit Community Church in Historic Downtown St Andrews at 1100 Bayview Ave, Panama City, FL 32401.
After you drive to the end of 11th Street, turn left and park on the right, or go down and turn right into the marina parking (concrete) and walk back to the gazebo to get on the boat.
Your Destination: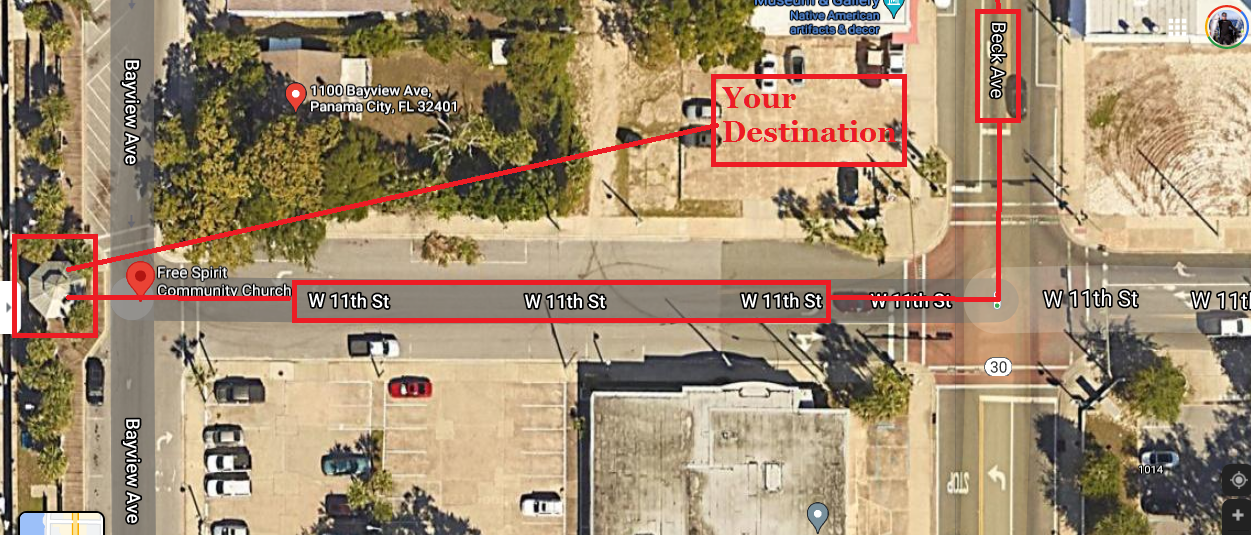 Turn Left Here: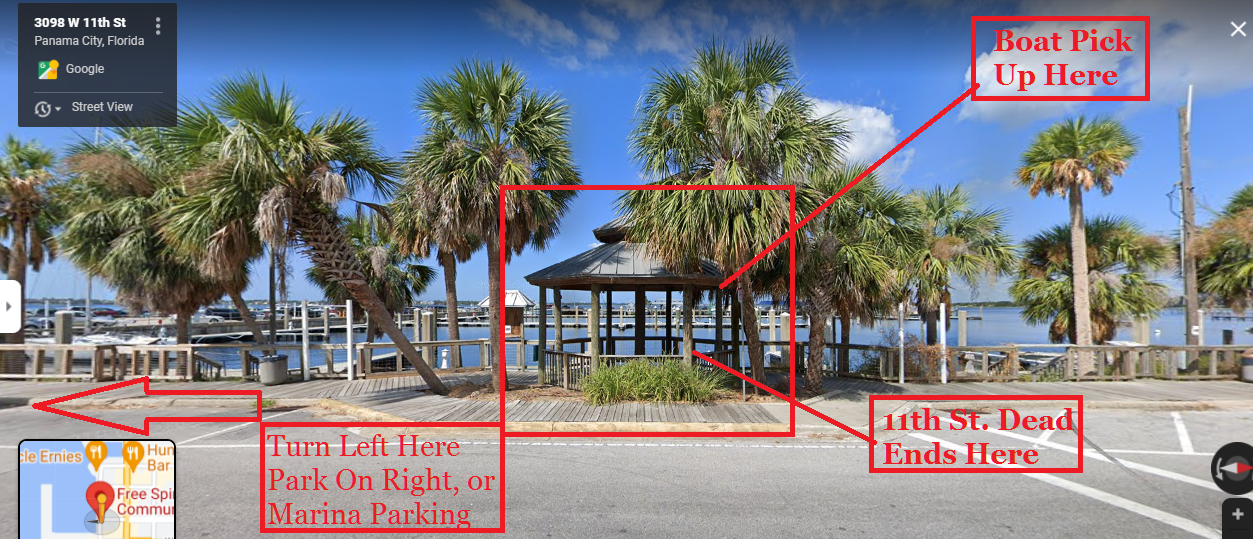 Park Here-Walk to Gazebo: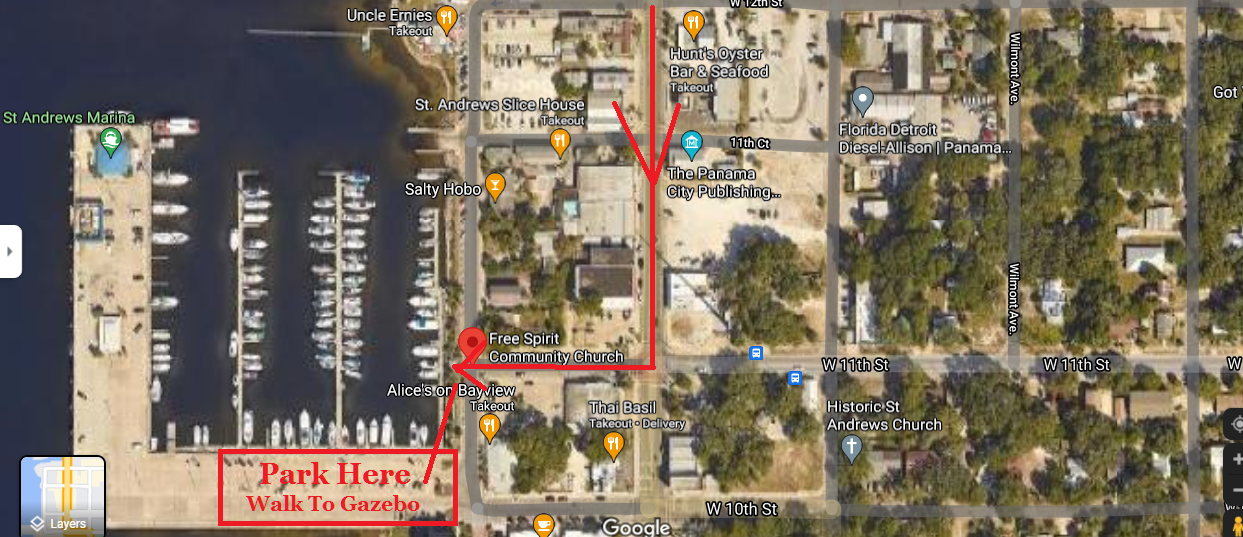 Here is What Your Boat looks like: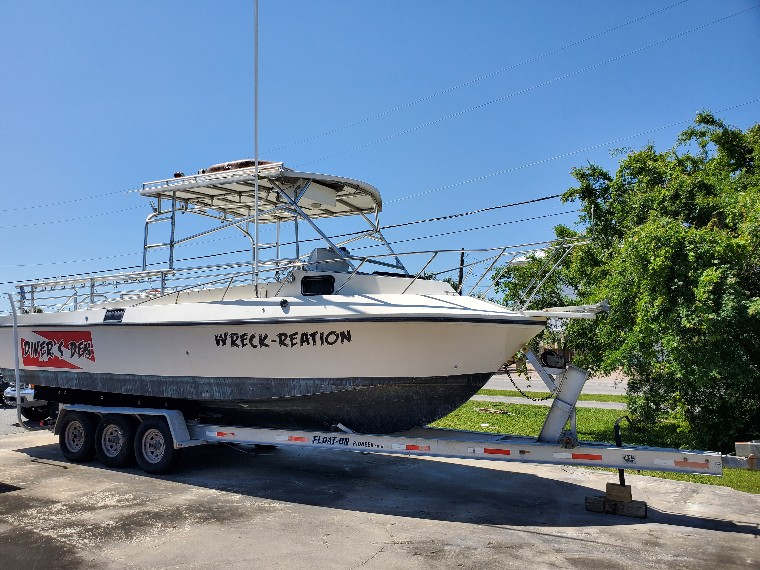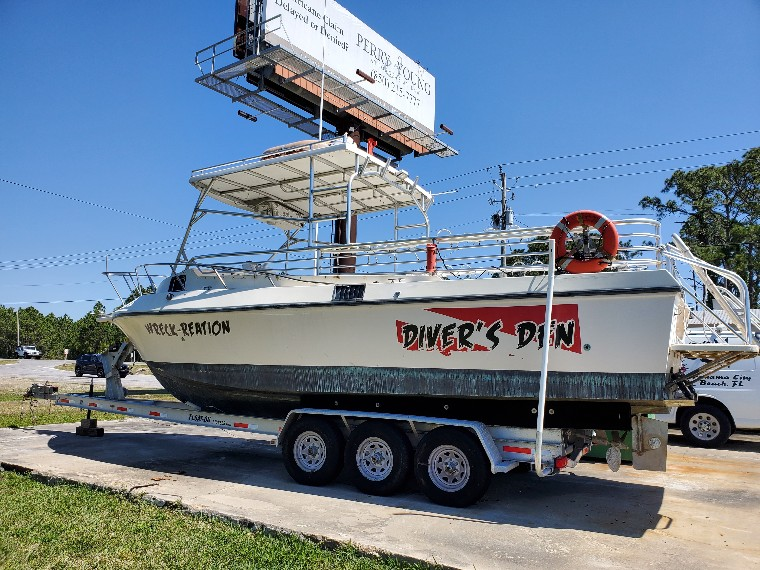 850-400-6464 for more information
Address
5505 Sun Harbor Rd Suite 99, Panama City, FL 32401, United States
Hours
Monday – Sunday: 9.00 am to 6.00 pm